Houston Trust Company, the largest independently owned trust company in Texas, has engaged ttweak over a period of years to refresh their brand identity, create marketing materials, and develop a web presence that represents their deep Texas roots and steady multigenerational growth.
The website utilizes a smooth single page application technique while working with Houston Trust's large format imagery from an "Our People" campaign.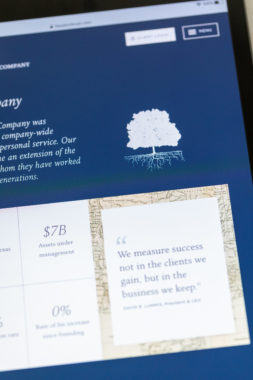 In addition to refreshing the existing logo and collateral, ttweak contracted local artist Randy Twaddle to draw an Oak Tree to serve as the visual representation of Houston Trust's strong and stable growth.