Houston. It's Worth It.
Arts & Culture
|
design, web
Houston. It's Worth It., or HIWI, (pronounced "Hi Why") was born in the summer of 2004. We were discussing why we love Houston and why the city has a bad rep, when one of us came up with the phrase "Houston. It's Worth It."
The phrase stuck and evolved into an unofficial campaign for our beloved city.
In the initial phase of the campaign, we created a website where visitors could tell us why they like Houston in spite of what we identified as the Twenty Afflictions — the heat, the humidity, the flying cockroaches, the no mountains, etc.
Scores of people submitted detailed, thoughtful, sometimes quirky, almost always heartfelt arguments on the city's behalf. By early fall, newspapers across the country, including the Houston Chronicle, the New York Times, the Los Angeles Times, and the Boston Globe, had run stories about the campaign, calling "Houston. It's Worth It." the city's new "unofficial slogan."
The website continues to provide opportunities for Houstonians to voice their passion for a city that's so routinely misunderstood by outsiders.
For phase II of the campaign, we decided to test the adage "a picture is worth a thousand words" by asking people to show us why they liked the city.
We teamed up with the Houston Center for Photography (HCP) to create "Houston. It's Worth It. – Show Us Why," an open-call exhibition in which Houstonians were asked to submit their personal photographs (as opposed to the stock imagery typically seen in convention bureau-type propaganda) relating to life in Houston. We received over 600 images and hung every one of them in the exhibition, which took place August 2006.
Once again, HIWI was a rousing success, with HCP breaking all attendance records over the brief weekend run of the show. We were so thrilled by the range of perspectives and idiosyncratic viewpoints in the show, that we instantly knew a book was the next step.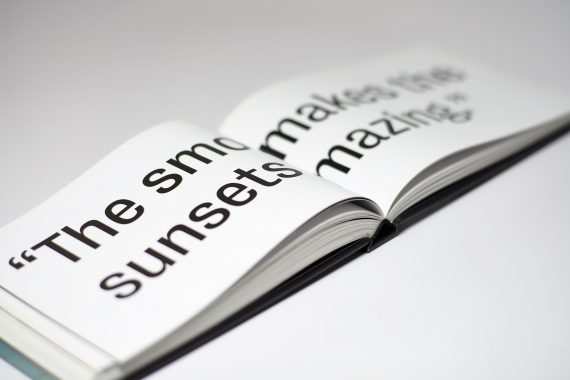 Since the release of the book in 2007, we have grown the collection to include, HIWI. Ike, a chronicle of the resilience and spirit of the people of Houston and Galveston in the wake of Hurricane Ike, and HIWI. Rice, a celebration of the iconic university's 100th anniversary.
Books and more available for sale online as well as Brazos Bookstore and Bliss on 19th.